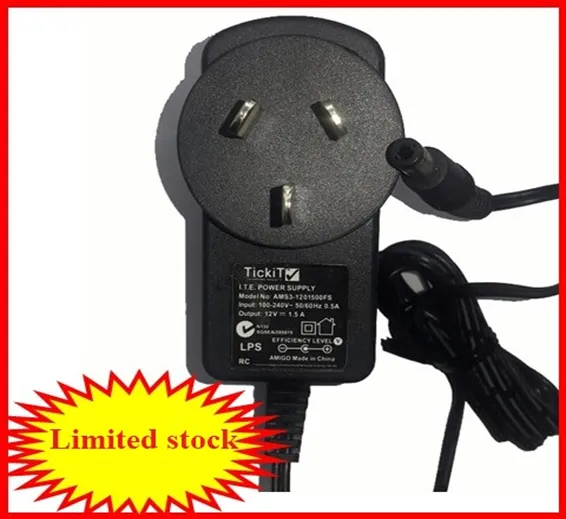 This is 12V 1.5A Adapter 12V 1500mA Switching Power Supply AC DC Power supply Adapter. This power supply is compatible with all devices which require 12v and 1.5Amp current or 12v 1500mA.
Quick Spec
Input 100-240V AC
Output 12V 2A DC
Plug Standard : 2.1/5.5mm plug
Compatible with UNO and MEGA and other devices.
Applications:
100% Brand New & Excellent Quality
No Minimum Load.
This Power Supply is a Regulated Center Positive Power Supply Has a 2.5mm x 5.5mm Jack
Compact Size & Light Weight.
Regulated Stable Voltage.
Good Quality SMPS Based Adapt
Stabilized Output, Low Ripple & Low Interference
High Efficiency & Low Energy Consumption
IN-DOOR USE ONLY!
Specifications:
Input Voltage: AC 100 – 264V 50 / 60Hz
Output Voltage: 12V DC, 1A, and 12Watt
Output Voltage Type – DC Current
Shell Material: Plastic (PVC)
Color: Black
Weight: 160g Approx
Power Connector Type: 3 Pin
This Power Adaptor Has a 2.5mm x 5.5mm Output Pin Jack (Center Positive)