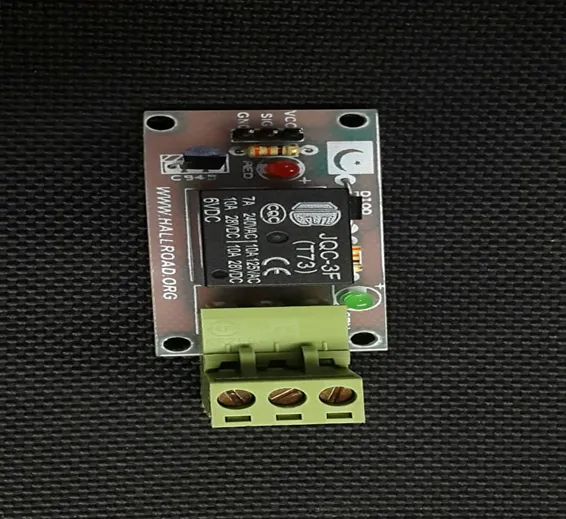 Other Modules
1 Channel Relay Module For Arduino Raspberry pi , Nodemcu Relay Module Esp8266 Relay Module in Pakistan
SKU: B 189,,D163,LM50,OQ100,KRT02,Th50,N06
1 Channel Relay Module For Arduino Raspberry pi , Nodemcu Relay Module Esp8266 Relay Module, CMOS and TTL input suitable for microcontroller projects. Can be controlled directly with a Microcontroller including, Arduino, 8051, AVR, PIC, DSP, ARM, Arduino etc.
Module size, 43x17x18mm. Relay voltage +4 to 6vdc,
Relays AC250v 10A,
DC30v 10A,
3.3v ot 5v input Signal to switch each relay requires 15 to 20mA driver current.
Package includes:
1x Relay Module