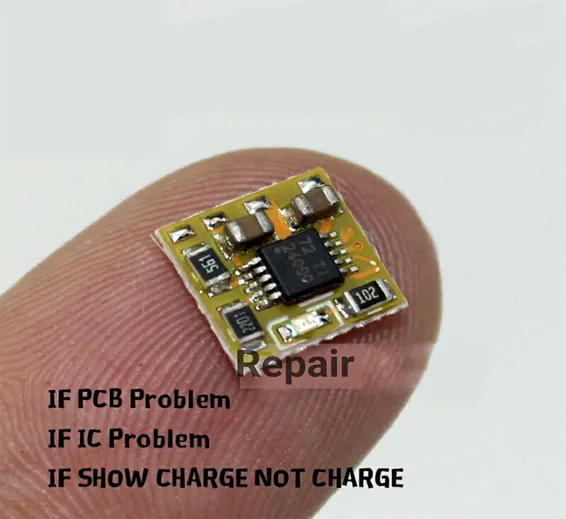 SKU: SB206,IMP100,Th55,KRT,D140
Charger, not good working? how to fix? EASY CHIP CHARGE ECC Fix All Charge Problem For All IC, PCB Problem. ECC Easy chip charge fixed for fixing all charger problem of all mobile phones & tablets PCB/ic problem, missing charger on mobile phones, ECC Easy chip charge fix all charger problem for all mobile phones charging problem: Fix charger can't be working, Easy Chip Charger Small PCB Board Fix iPhone Samsung Huawei Xiaomi Mobile Phones charger problem.
This small chip module can fix all charging problems.
It is too expensive to replace a new mainboard if the power IC does not work.
Soldering this chip in and connect to USB charging port and battery, then it will work as a power IC.
Size: 8 x 8mm
What's in the Package:
1/2/3 x Easy Charge IC Chip Module
I received my parcel today. Excellent service. Highly Recommended!
Abdul Wahab Khalid
- November 20, 2020
Adnan Irshad
- March 26, 2021