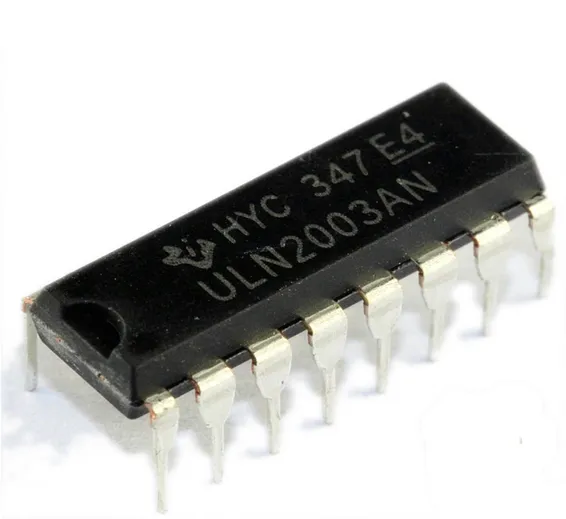 SKU: SKU: SB215,IMP100,Th25,KRT
The ULN2003 is an array of seven NPN Darlington transistors capable of 500mA, 50V output. ULN2003 features are common-cathode flyback diodes for switching inductive loads. It can come in PDIP, SOIC, SOP or TSSOP packaging In the same family are ULN2002A, ULN2004A, as well as ULQ2003A and ULQ2004A, designed for different logic input levels.
The UNL2003A is also similar to the ULN2001A (4 inputs) and the ULN2801A, ULN2802A, ULN2803A, ULN2804A, and ULN2805A, only differing in logic input levels (TTL, CMOS, PMOS) and a number of inputs (8).
Applications Of ULN2003:
Motor driver
relay driver
incandescent lamps driver
Led lights driver
Switching
Driving printer hammers
Industrial Equipment
Printers
Features Of ULN2003:
Seven Darlingtons per package
Output current 500 mA per driver (600 mA peak)
Output voltage 50 V
Integrated suppression diodes for inductive loads
Outputs can be paralleled for higher current
TTL/CMOS/PMOS/DTL compatible inputs
Inputs pinned opposite outputs to simplify
Package Includes:
1 x ULN2003 IC