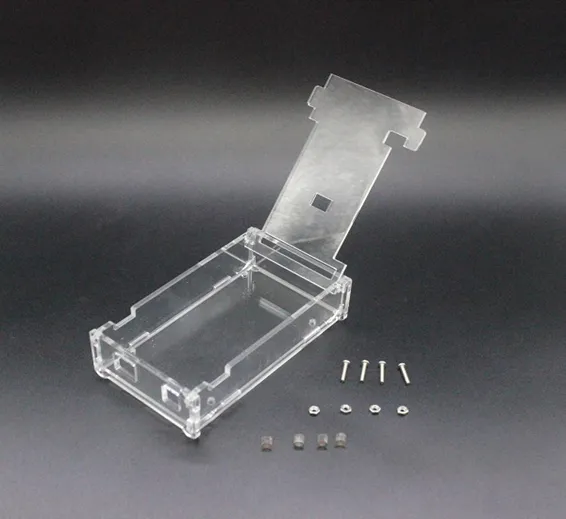 Product Box
Transparent Acrylic Case Shell Enclosure Gloss Box For Arduino Mega 2560 R3 in Pakistan
SKU: B 180,IMP,Th,KRT
Transparent Acrylic Case Shell Enclosure Gloss Box For Arduino Mega 2560 R3 enclosure box is made by high grade acrylic, which provides excellent protection. This is unique design provides easy connection to other components. The dimension of enclosure box is the same as original Arduino MEGA2560 R3.
Note : This product only includes the case, there is no Mega2560 R3 board inside of the package
Specifications :
Compatible with Arduino MEGA2560 R3 (unassemble).
The cover can be adjust.
Color: Transparent.
Material: Acrylic.
Package includes:
1x acrylic case shell