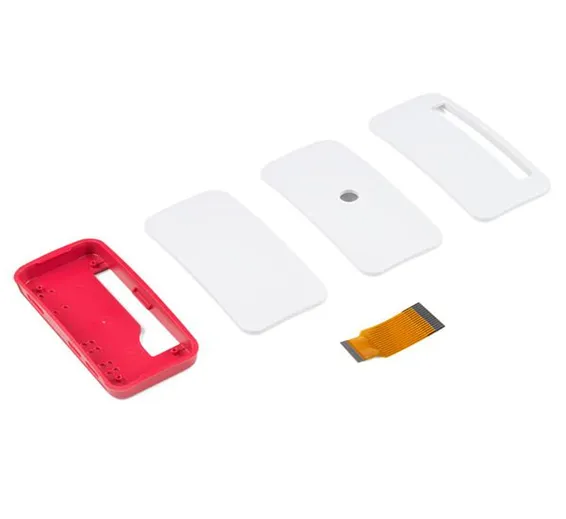 Product Box
Raspberry Pi Zero Official Case With GPIO And Camera Hole For Raspberry Pi Zero W
SKU: B35,IMP50,L10,Th5,KRT
1. The Raspberry Pi Zero Official Case has been designed to fit both the Pi Zero V1.3 and the Pi Zero W.
2. The case consists of two parts. It has a standard base featuring a cut-out to allow access to the GPIO and a choice of three lids: a plain lid, a GPIO lid (allowing access to the GPIO from above), and a camera lid (which, when used with the short camera cable supplied, allows the Raspberry Pi Camera or Camera Noir to be fitted neatly inside it).
Specifications:
Parameter Value Material ABS Color White & Red Use For Raspberry Pi Zero V1.3 and Raspberry Pi Zero W Camera Cable Length 37mm Net Weight 28g Package Weight 29g Product Size 8cm x 3.7cm x 1.8cm Package Size 8.5cm x 4cm x 2cm Feature 3 different cover board
Raspberry Pi Wiki (more informtion) :
Click for more information
Note:
The Raspberry Pi main board is not included.
Package Includes:
1 x Raspberry Pi Bottom Cover
3 x Raspberry Pi Top Cover
1 x Camera Cable(About 38mm Length)
4 x Rubber Feet