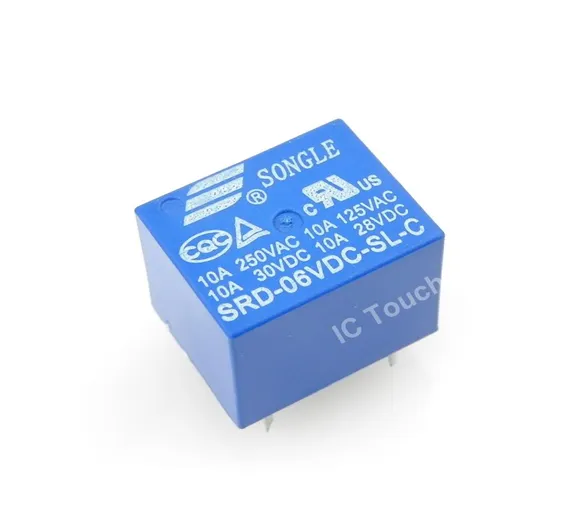 SKU: SB 73,TMD100,Th50,KRT
Buy SPDT 6V Or 5V Relay from HALL ROAD website in cheap price in all over Pakistan. Get this 5V relay on cash on delivery based in Lahore, islamabad, Karachi, Faisalabad, Multan, Rawalpindi, Rahim Yar Khan and other cities.
This 5V relay is an electromechanical switching device which can control the AC or DC devices through the 5V DC relay coil. It is equipped with a high-current relay that works under AC250V 10A or DC30V 10A.
Specifications Of 5V Relay:
SPDT 6V DC Relay Working Voltage 4.5 to 6V
Coil Voltage =6V
Current Capacity=10AMP
Coil current 50mA @ 5V , 60mA @ 6V
Terminals ,COM,NC,NO
Note:
Product Color or manufacturer may be different from Picture.