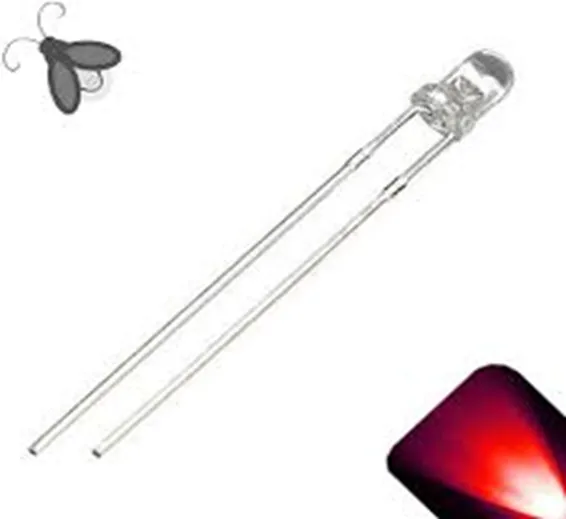 The 3mm breathing / fading round top red led will automatically start fading / breathing once it is appropriately hooked up to power. The fading/breathing LED will slowly turn on and then slowly or gradually turn off in a similar manner to a standby light on a laptop or other types of computers/electronics. There is nothing extra needed when hooking this led up to power. A power source led, and resistor is all you need.
Specifications:
Size 3mm Round Top Fading / Breathing / Pulsing LED Color Red Animation Type Fading / Breathing Style Luminosity/Brightness 6,000-8,000 mcd Forward Voltage 1.9-2.1v Current 20mA Wavelength 620-630nm Viewing Angle 20-30 Degrees Mount Style Through Hole (DIP) Lens Color Clear LED Brightness Class Super/Ultra/Extreme
Buy Round Top Red fading LED 3mm at Pakistan's Best Online Shopping Store in cheap price. We Deliver in Gujranwala, Karachi, Lahore, Islamabad, Rawalpindi, Multan, Quetta, Faisalabad and all over Pakistan.
Package Include:
1x Roundtop Red Fading LED 3mm