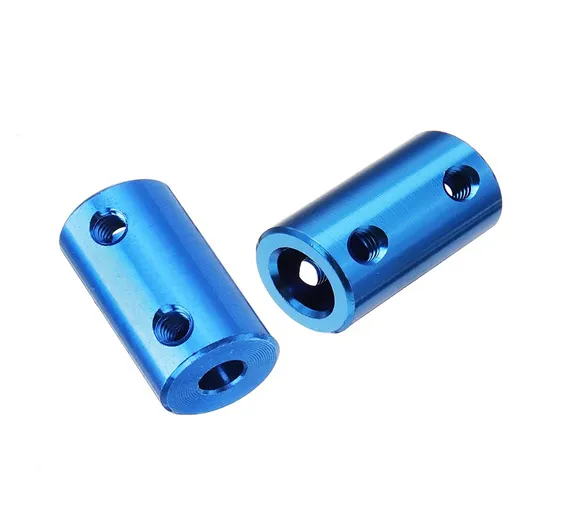 3D Printer
Rigid Shaft Coupler 5x8mm
Availability:
Out Of Stock
SKU: B27
A Shaft coupling is a device used to connect two shafts together at their ends for the purpose of transmitting power. Couplings do not normally allow disconnection of shafts during operation .
Specifications:
Material: Aluminum alloy
Size: 5*8mm/8*8mm (for option)
Length: 25mm
External diameter: 14mm
Type:Rigid
Applications:
Motor
hardware
mold
mechanical transmission
3D printer part
Buy Rigid Shaft Coupler 5x8mm at pakistan's Best Online Shopping store in low price. Here you get best and wide range of aluminium Rigid motor Shaft Coupler 5x8mm . We Deliver in Gujranwala, Karachi, Lahore, Islamabad, Rawalpindi, Peshawar, Multan, Quetta , Faisalabad and all over Pakistan.
Package Include:
1x Rigid Shaft Coupler 5x8mm Without Screws (Single Piece)