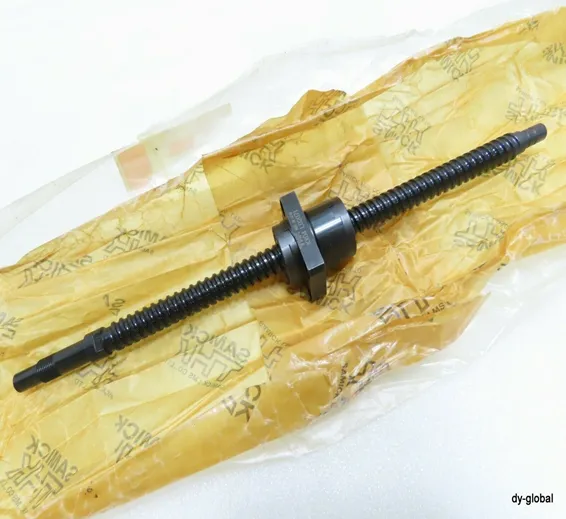 A ball screw is a mechanical linear actuator that translates rotational motion to linear motion with little friction. A threaded shaft provides a helical raceway for ball bearings which act as a precision screw. As well as being able to apply or withstand high thrust loads, they can do so with minimum internal friction. They are made to close tolerances and are therefore suitable for use in situations in which high precision is necessary. The ball assembly acts as the nut while the threaded shaft is the screw. In contrast to conventional leadscrews, ballscrews tend to be rather bulky, due to the need to have a mechanism to re-circulate the balls.
Model Number: KX04 H06514 Manufacturer: THK
Country Of Origin: JAPAN
Quantity : 1 Unit ( Screw + ball screw nut )
Condition: New other (surplus stock)
This item is surplus one, not used item. Keeps brand new condition. But no factory package and have minor scratch while handling.
Please review this item's photo. Other stock's condition is almost the same. IF you have any questions or need something else send a message freely.
Screw Type: Ground Ball Screw
Main Size (Metric) :
Lead (Pitch - distance by 1 rotation) = 10mm
Nut PCD = 45mm
NUT Length = 44mm
Overall Length: 560mm
Helix parts Length: 490mm
Note:
This product is LOT, So please visit the physical store to buy this.
Cash on delivery Not available For this product