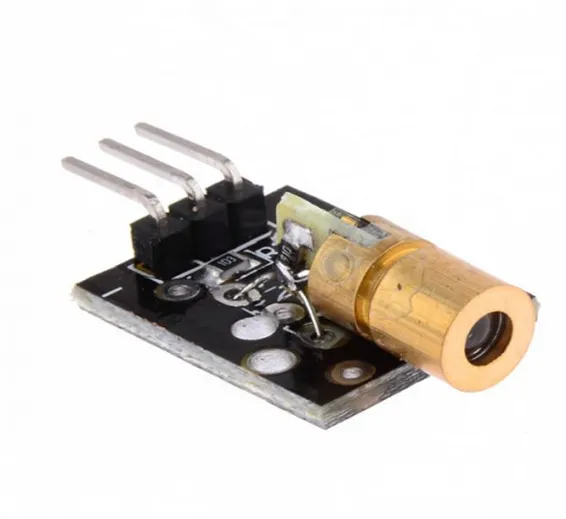 SKU: ,D43,B226,IMP50,Th20,KRT,N102
The LASER MODULE 650NM 5V head is composed of a light-emitting tube, condenser lens, and adjustable copper sleeve and it is assembled when delivered, the focal length of the lens is adjusted glued by strong glue stick, which can work directly after connecting to a 5V DC power supply.
Package Includes :
1 x Laser Module 650NM 5V
Specifications :
Voltage: 3.0 V – 5 V.
Output: red laser straightly(650nm).
Driver: APC circuit.
Size: Φ 12.0 x35mm.
Line length: about 135 mm.
Transmit power: 58mW.
Operating Current: 40mA.
Operating temperature: -36 ~ 65◦C.
Pot size: 15 meters spot for φ10 mm ~ φ15.
Outer diameter: 6 mm.
Applications :
Laser test tools.
Concentricity positioning.
Medical equipment positioning.
Production of signal equipment.
Use for DIY or robots.
All kinds of level meters.
Laser projector.
Laser toys, etc.
Pin Connection: