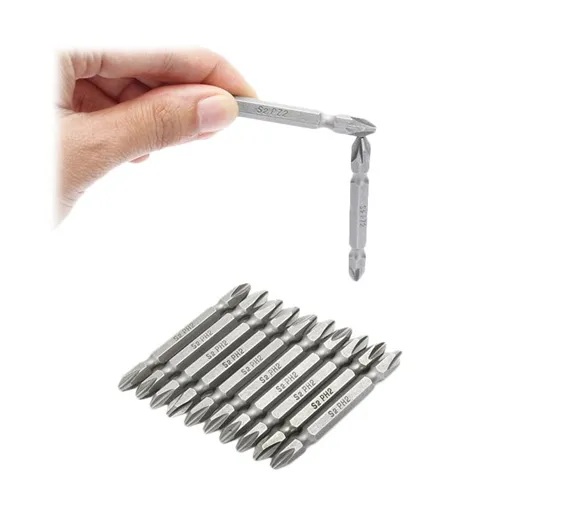 Hardware Tools
JAKEMY JM-TP03 Double Head Bits Set Screwdriver [PZ2 65mm / 10pcs]
SKU: TMD,Th,KRT
JAKEMY JM-TP03 Double Head Bits Set Screwdriver [PZ2 65mm / 10pcs] also called Jakemy JM-TP03 is a set of 10 PZ2 type nut heads commonly used for electric screwdriver heads. Jakemy JM-TP03 comes with a strong and durable iron quality.
Equipped with a box to keep the screwdriver head with a lightweight design
, and easy to carry anywhere.
Features:
Set screwdriver
Consists of 10 PZ2 type nut heads commonly used for electric screwdriver heads
Equipped with a box to keep the screwdriver head with a lightweight design
Has a very strong magnetic adhesive
Material: Chrome vanadium
Specifications:
Dimensions: 10 x 10 x 1 (cm)
Weight: 0.2 kg
Package included:
10 x PH2 65mm Bits / PZ2 65mm Bitz
SKU:

TMD,Th,KRT

/
Category: Tools
/