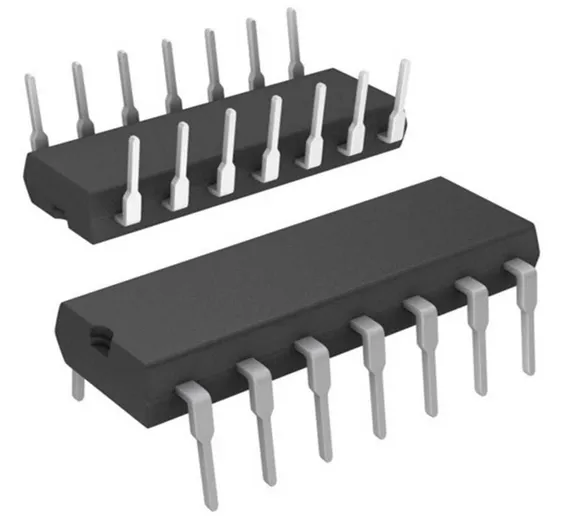 The 74HC04 provides six independent Hex inverters with standard push-pull outputs. The device is designed for operation with a power supply range of 2.0V to 6.0V.
Features:
Wide Supply Voltage Range from 2.0V to 6.0V
Sinks or Sources 4mA at VCC = 4.5V
CMOS Low Power Consumption • Schmitt Trigger Action at All Inputs
ESD Protection Exceeds JESD 22 ƒ200-V Machine Model (A115-A) ƒ2000-V Human Body Model (A114-A) ƒExceeds 1000-V Charged-Device Model (C101C)
Range of Package Options SO-14 and TSSOP-14
Totally Lead-Free & Fully RoHS Compliant
Halogen and Antimony Free. "Green" Device
Applications:
• A wide array of products such as:
ƒPCs, Networking, Notebooks, Netbooks ƒ
Computer Peripherals, Hard Drives, CD/DVD ROM
ƒTV, DVD, DVR, Set-Top Box
Datasheet:
74hc04 Datasheet
Buy 74HC04 Hex Converter IC at Pakistan's Best Online Shopping Store at cheap price. Here you get a wide range of Gate IC's. We Deliver in Gujranwala, Karachi, Lahore, Islamabad, Rawalpindi, Multan, Quetta, Faisalabad and all over Pakistan.
Package Include:
1x Hex Converter IC 74HC04