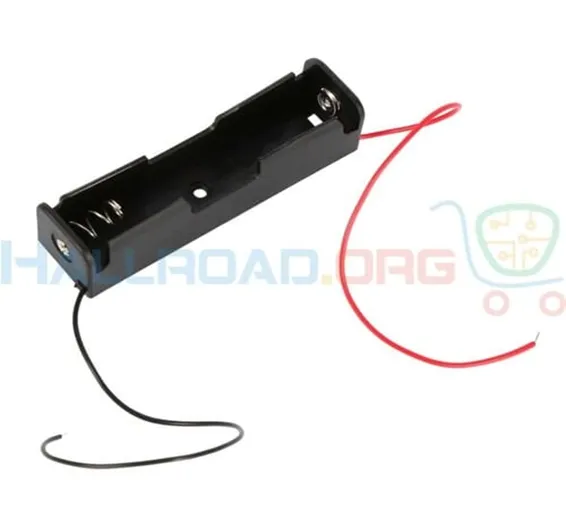 SKU: B276 D96,IMP500,L50,Th,KRT123,N131
1x 18650 Battery Cell Holder is an incredibly simple one cell 18650 Battery Holder. 1x 18650 Battery Cell Holde, when someone thinks of 18650 Cells they tend to think of flashlights first, which is fair since that is what they have been primarily used for. However, with this battery holder, you will gain the ability to incorporate 18650 cells into applications like robotics or prototyping by simply dropping one into this device and attaching the leads, that's it.
Features of 1x 18650 Battery Cell Holder:
High-Quality Plastic Holder.
No need special welding machine, installed and work.
Small size, easy to carry.
Wire leads for soldering / connecting.
Simple configuration, perfectly apply to 1S4P 18650 battery pack;
Intelligent control: Protect the batteries from over-charge, over-discharge and external short circuit.
Can be slots for recharging the batteries.
Connected to different plug, applicable for different devices.
Specifications of 1x 18650 Battery Cell Holder:
Material: Plastic and metal.
Output Voltage: 3.7v
Colour: Black.
Weight: 10g.
Wire Lenght: 6"
Dimension (Appro.): 76x20x20xmm
Takes 1 standard size 18650 batteries side by side to form a compact battery of 3.7V using alkaline batteries.
Package Includes:
1 x (1x 18650 Battery Cell Holder)
SKU:

B276 D96,IMP500,L50,Th,KRT123,N131

/
Category: Robotics
/