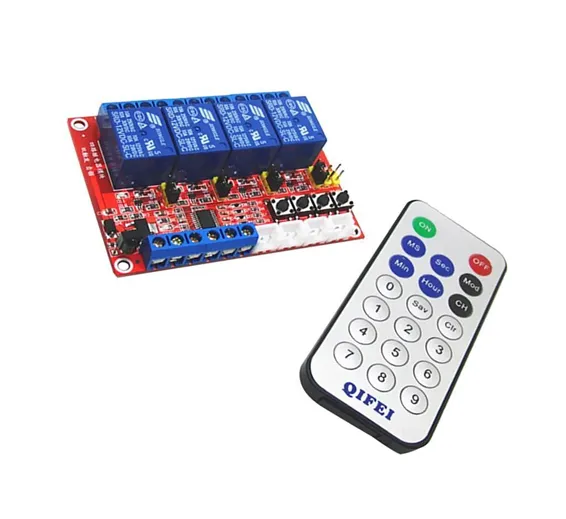 Other Modules
12v 4 Channel IR Infrared Remote Control Switch Relay Module Board Kit
SKU: B:264,DR2,IMP10,Th5,KRT
12v 4 Channel IR Infrared Remote Control Switch Relay Module Board Kit:
Features/ Introduction:
Can be high and low bidirectional trigger, support a variety of single-chip, support Arduino.
Anti-interference ability, the use of diode freewheeling protection.
Relay contact part of the use of double-sided thick wiring, for large current through, safe and reliable.
Each relay output is led to normally open and normally closed two groups of electric shock, easy to use and flexible.
Finished product with 100% functional testing and stability testing.
Through the MCU control, can achieve external self-locking mode and non-self-locking two ways to trigger the relay.
Specifications:
Material: Metal, Plastic, Electric Parts
Size(LxWxH): Approx. 73x51x19mm/2.87×2.0x0.75inch
Color: Red
Available Voltage: 12V
Package Includes:
1 piece Relay Module Board
1 piece Remote Cotrol