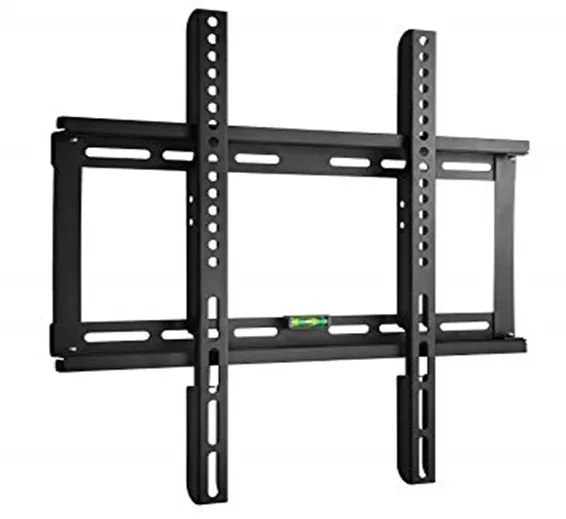 LED TV
Universal LED TV Wall Mount Bracket 32 to 42 inch
SKU: TMD2,Th2,KRT
Overview of Universal LCD/ LED TV Wall Mount Bracket:
Universal LED TV Wall Mount Bracket 32 to 42 is a fix pannel design and support 32" Inch To 42" Inch.This Led Tv Wall Mount Bracket can handle heavy load easily. It also comes with a locking mechanism with quick release which easily secures your TV to the wall .This type of wall mount bracket can Support All Brands LG + Samsung + Sony + Eco Star + HP + Viewsonic Etc....
Quality material
Durable & stable in performance
High quality
Easy installation
Convenient use
Safety Locks Option.
weight holding capacity 20-40kg
VESA Standard:
Min:100x100mm(4"x4"); Max:400x400mm(16"x16"); (These are square or rectangular patterns between 3 and 4 inches per side on the rear of your display. Double check the mounting hole pattern on the back of your TV before purchasing)
How to check the mount whether it fits your TV or LCD?
1.Our mount only fits VESA 100x100mm, 400x400mm. Check your monitor or TV has 4 holes on the back of the screen that are 100 (4"), 400mm (16") apart from each other horizontally and vertically. 2.Your display must be within 88 lbs; 3.Please check the area inside the 4 mounting holes if they had been blocked.
Package Include:
1x Universal LED TV Wall Mount Bracket 32 to 42