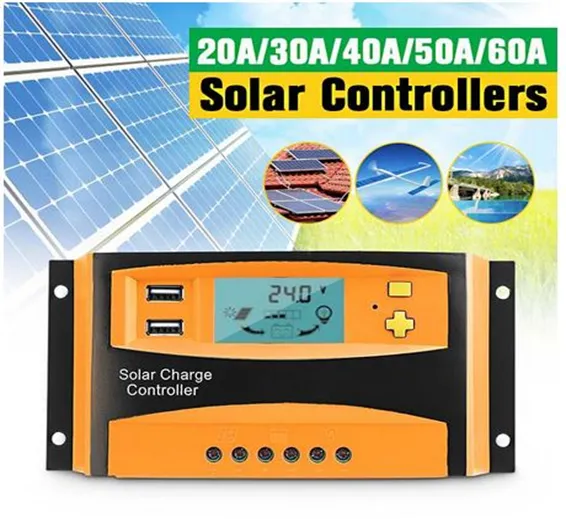 Lights
Solar Charge Controller (CS2024Z) In Lahore Pakistan
Availability:
Out Of Stock
SKU: LS,Th,KRT 03
Overview of Solar Charge Controller:
A solar charge controller is basically a current or a voltage controller to charge the battery and to protect the cells from overcharging. It directs the current and voltage comes from the solar panels to charge the battery.
Specification of Solar Charge Controller:
Rated voltage: 12/24V AUTO
Charge current: 20A/30A/40A/50A/60A
Max solar input: 12V battery, the highest 23V;24V battery whenYhe highest 46V
Battery Over Voltage Protection: 16.5V
Float charge: 13.8V (defaul.adjustable)
Discharge stop: 11 .OV (defaul,adjustable)
Discharge reconnect: 12.6V (defaul,adjustable)
Charge reconnect: 13V
Voltage of open light: Solar panel 8V(Light lights delay)
Voltage of close light:Solar panel 8V(Light off delay)
Terminal Scale:28-10 AWG
Self-consume:<12mA
Operating temperature:-35~+60℃
Color:Orange
Features of Solar Charge Controller:
Build-in short-circuit protection,open-circuit protection,reverse protection,over-load protection.
Dual USB output,to support mobile phone charging.
Accurate temperature compensation,correct charging and discharging voltage,automatically prolong the service life of the battery.
Input terminal positive and negative extreme reverse connection protection.
Package Include:
1x Solar Charge Controller (CS2024Z)