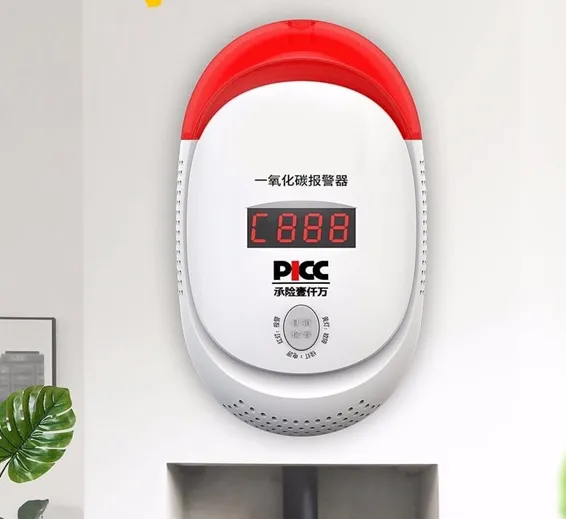 Lights
Smart Gas Detector Alarm
SKU: IMP,Th,KRT04
This Smart Gas Detector Alarm helps to reduce your worries that the stove gas has been left on accidentally. This explosive gas leak alarm will sound like a siren at 70db and speaking voice alarm with top flashing red light when it detects combustible gases including kitchen methane / natural gas or camping propane before it reaches an explosive level leading to fires. Feel more assured that your family is safe.
Features Of Best Gas Leak Alarm:
For building safety against possible gas leakages.
Once gas composite alarm detect gas leakage, it sounds alarmed to remind people to escape from dangerous
Gas Composite Alarm detects combustible gas such as hydrogen (H2) methane (CH4) carbon monoxide (CO).
Specifications Of Natural Gas Detector Alarm:
Model: SC-MQ07
Power: <3.0W
Alarm Set Point: 5% of LEL
Working temperature: 0 to 55°C
Environment humidity: 0 to 95%
Number of batteries: 3 (not included)
Size: 100x34mm
Weight: 132g
Package includes:
1x Smart Gas Detector Alarm
Best Online Shopping website for Smart Gas Detector Alarm in cheap price in Karachi, Lahore, Islamabad, Rawalpindi, Sukkur, Peshawar, Multan, Quetta, Faisalabad and all over Pakistan.