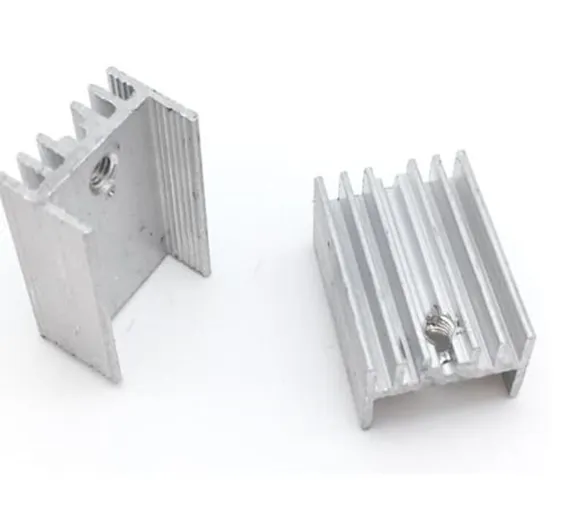 SKU: SM 189,TMD100,Th50,KRT
Silver Aluminium TO-220 Heat Sink dissipates the heat from the processor, preventing it from overheating. Silver Aluminium TO-220 Heat Sink is made out of metal, such as zinc or copper alloy, and is attached to the processor with a thermal material that draws the heat from away the processor towards the heat sink. Heat sinks can range in size from barely covering the processor to several times the size of the processor if the CPU requires it. This use easily PCB mounting with high material and lightweight aluminium.
We have a large range of different heat sinks like TO-P3, Raspberry Pi 3, T220 etc.
Features of Silver Aluminium TO-220 Heat Sink:
Easy PCB Mounting
Good Heat Dissipation Properties
Lightweight Aluminium
RoHS Compliant
Suitable for TO-220 Transistors and Diodes
Specifications of Silver Aluminium TO-220 Heat Sink:
Height: 21 mm approx
Width: 15 mm approx
Breadth: 10 mm approx
Weight: 2 gms approx
Power Dissipation: 2W at 30°C rise
Package Includes:
1 x Silver Aluminium TO-220 Heat Sink
SKU:

SM 189,TMD100,Th50,KRT

/
Category: Components
/