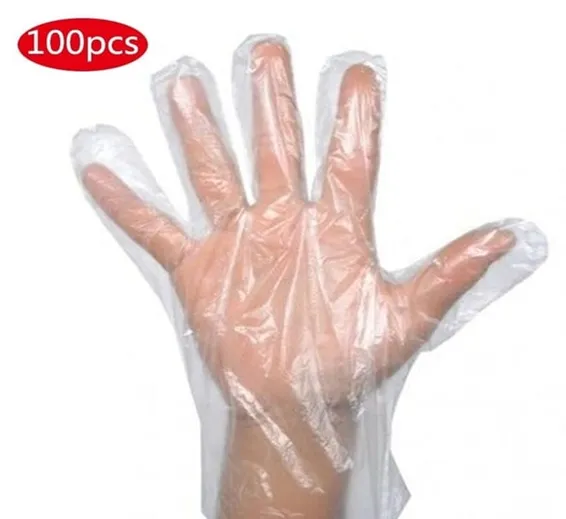 Lights
Plastic Surgical Disposable Hand Gloves
SKU: B413
Plastic Surgical Disposable Hand Glo
v
es are great for restaurant, home kitchen, all household chores and much more etc. These disposable clear plastic glo
v
es made by plastic, disposable, and single-use only. These plastic hand glo
v
es are thin & flexible for easy mo
v
ement of fingers industrial or household use plastic glo
v
es and keep your hands clean. Where to use these disposable food handling glo
v
es in restaurants, great for all household, beauty shops, changing kitty litter, cleaning BBQ, cleaning bathrooms & toilets cleaning the fireplace, gardening, haircare, painting & staining, pet grooming, polishing sil
v
er pumping gas scouring sinks, tubs & tile waxing, cars waxing, furniture and many many more. Features Of Plastic Disposable Anti-infection Thin Protect Hand Cleaning Hygiene Glo
v
es: Promote a work en
v
ironment with these disposable poly food ser
v
ing glo
v
es. Great for food perpetration, or for cooking in your own kitchen, or helping with food prep at church. High-quality glo
v
es adopted high-quality pure PE material. These glo
v
es are of the highest quality, and not to tear easily, comfortable and smooth touch in hand, easy to wear, no holes and leakage. Because you are buying in bulk, you get the highest quality for a cheap price. Stretch Poly glo
v
es are ideal for light-duty applications such as food ser
v
ices, cleaning and other general-purpose needs. Promote a work en
v
ironment with these disposable poly food ser
v
ing glo
v
es, eating messy foods such as BBQ, cleaning and in any situation where you don't want to dirty your hands. These disposable accessories make cleaning a breeze. Great fit one size fits all, easy to put on easy to take off light-duty kitchen disposable ser
v
ice food prep glo
v
es. One Large Size fits All for adults/unisex men and women, Left and right hands. refers to the human hand shape design, the right and left uni
v
ersal, Using flexible, Sanded surface is an anti-skid and better grip. Disposable Plastic Glo
v
es clean and sanitary, protect your hands from infection and dirt.
Great for restaurant use, sanitary food handing and packaging, home kitchen, food processing.
It is great for woodworking, house cleaning and general maintenance.
Left hand and right hand all can use.
Specifications Of Transparent Plastic Glo
v
es For Medical Staff:
Material: Plastic
Size: approx. 25cm x 23cm
Colour: Transparent
Package Includes:
1 x Box Of 100pcs or Pair Of 50pcs
Best Online Shopping website for Plastic Surgical Disposable Hand Glo
v
es Transparent Glo
v
es For Food Handling in cheap price in Karachi, Lahore, Islamabad, Rawalpindi, Sukkur, Peshawar, Multan, Quetta, Faisalabad and all o
v
er Pakistan.
v