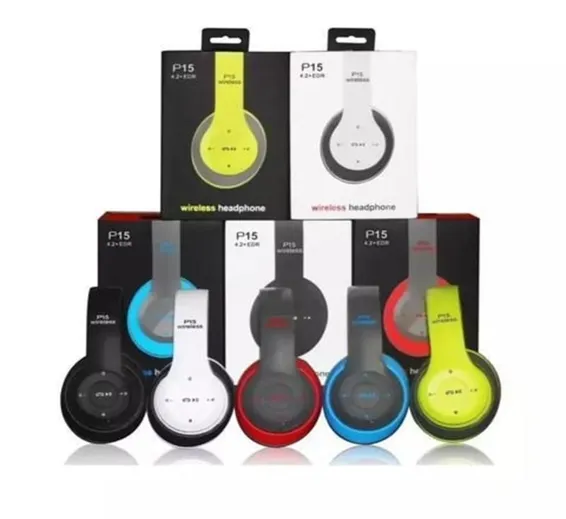 P47 Headphones or P-47 Wireless Headphones wire can get tangled easily, which is a problem all of us face every day. P47 Headphones, If you're tired of the tangled wire, then go wireless with the new P47 Bluetooth Wireless Bass Stereo Headphones. Best Wireless Headphones amazing design and colour with the button on the side to change the volume or songs. They're extra comfortable so that you can wear them for a long time without hurting your ear.
Features Of P47 Bluetooth Headphones:
Portable folding design
Padded soft cushion for the ears
High-quality sound
Bluetooth function
USB Charging
Specifications Of P-47 Bluetooth Headphones:
Driver unit: 40 mm in diameter
Bluetooth: Supports 4.1 version downwards
Compatible: With 4.1 Version
Scope of work: 10meters
USB Charging
cable: AC input 110-240VDC input 5V
Talking time: 6 hours
Standby time: up to 15 hours
Operating frequency: class 2
Noise reduction technology: DPS digital signal processor
Support: A2DP function
AVRCP remote control capabilities
Supports automatic switchover to incoming call function
With the end number redial function
Large and small volume adjustment
Forward-backward selections feature pause function
Compatible with ROHS standards
Package Includes:
1 x Wireless Bluetooth P47 Headphone
Best Online Shopping website for Wireless Bluetooth P47 Headphones at cheap price in Karachi, Lahore, Islamabad, Rawalpindi, Sukkur, Peshawar, Multan, Quetta, Faisalabad, and all over Pakistan.