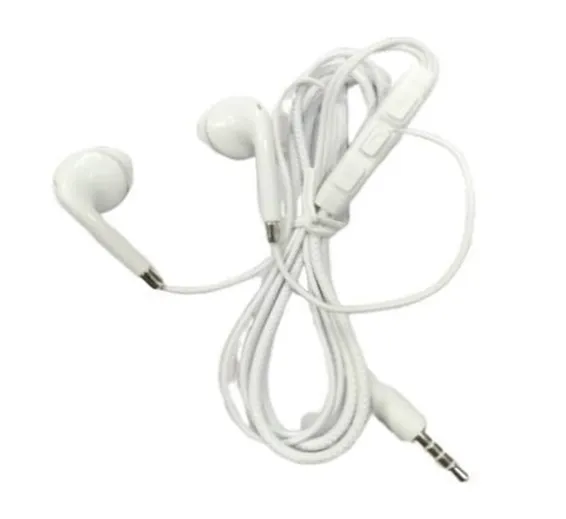 MSP Stereo Earphones N39 connect to a signal source such as an audio amplifier, radio, CD player, portable media player, mobile phone, video game console, or electronic musical instrument, either directly using a cord, or using wireless technology such as Bluetooth, DECT or FM radio. Best Earphones N39 are attached to an audio source by a cable. The most common connectors are 6.35 mm (¼″) and 3.5 mm phone connectors. The larger 6.35 mm connector is more common on fixed location home or professional equipment. The 3.5 mm connector remains the most widely used connector for a portable application today. These best earbuds ergonomically compact and lightweight best-wired earphones bring no burden to your ears, perfect for long time use, suitable for cycling, jogging, climbing and outdoor activities.
Features Of MSP Best Stereo Earphones N39:
Reliable, Affordable, Great Sounding, and Great Fit
Built with innovative sound-absorbing holes deliver powerful deep bass, making them sound more layered, allowing you to clearly feel Instrument sounds and vocals.
Deep bass and clear treble for clear sound.
These high definition stereo headphones provide excellent sound input& output quality. Designed with solid sound-insulating material, reduces external noise while minimizing the sound leakage, giving you clear sound.
Specifications Of Best Wired Earphones N39:
Type: In-Ear
Colour: White
Diameter: 10mm
Frequency Response Range: 20Hz–20KHz
Impedance: 16 ohms
Connector: 3.5mm
Package Includes:
1 x MSP Universal Stereo Earphones N39
Best Online Shopping website for MSP Universal Stereo Earphones N39 in cheap price in Karachi, Lahore, Islamabad, Rawalpindi, Sukkur, Peshawar, Multan, Quetta, Faisalabad and all over Pakistan.