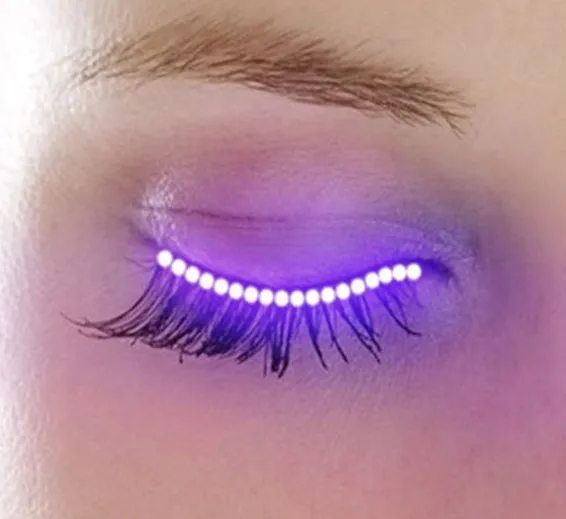 Lights
LED Eyelashes Light In Pakistan
SKU: B 264
2019 NEW FASHION DESIGN
EASIER – Controller is with silicone adjustable ear-hook, so easy to wear it on ear in one seconds, no need hair clip on head back.
SAFE – Controller is in well sealed white plastic cover, low power consumption, low electricity, no heating up.
LIGHTWEIGHT – 15 gram makes you feel nothing when wearing them, dance freely, have fun easily.
LONG-LAST – Battery lifespan is over 100hrs, LED chip lifespan is 5-10years.
SHINING – With 3 flash modes, the led eyelashes itself is shinning enough, no need to mention, it's on your face and make you look cool and amazing.
EASY & SAFE TO WEAR
Using medical level led chip, microcomputer program control, low color temperature, no heating up, no harm to eyes.
Lightweight, using false eyelash adhesive for easy wearing on your eyelid, waterproof, windproof, very safe and reliable led eyelashes to wear.
Also known as colorful eyeliner.
These Color Flashes Interactive LED Eyelashes are designed to, attract attention and lead the new cool fashion trend!
Used as false eyeliner, looking super cool with pink color .