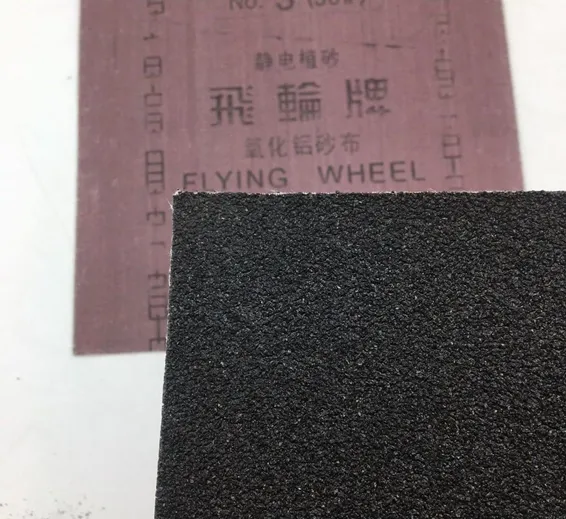 Lights
High Precision Polishing Sanding Wet/dry Abrasive Sandpaper Sheet Size No :0
SKU: B 268,TMD,Th,KRT
Sandpaper and glasspaper are names used for a type of coated abrasive that consists of sheets of paper or cloth with abrasive material glued to one face. It is common to use the name of the abrasive when describing the paper, e.g. "aluminum oxide paper", or "silicon carbide paper".It is made from aluminum oxide sand powder and cotton mixed with fiber cloth as backing, good resin as adhesive glue, which guarantee the cloth sharp polishing and water-resistant. It is also named as Raig Maal, emery cloth, Sanding Paper, etc.
What Does Sand Paper Do?
Sandpaper is produced in a range of grit sizes and is used to remove material from surfaces, either to make them smoother (for example, in painting and wood finishing), to remove a layer of material (such as old paint), or sometimes to make the surface rougher (for example, as a preparation for gluing).
Features:
Waterproof and oil-proof
Toughness and stiffness
Suitable to make abrasive belt and roll
It can polish gaps and won't hurt goods
Usually for hand use
Application:
Grinding for wood,
especially ideal for general metal, mainly for manual application in general work.etc
Package Include:
1XHigh Precision Polishing Sanding Wet/dry Abrasive Sandpaper Sheet Size No :0