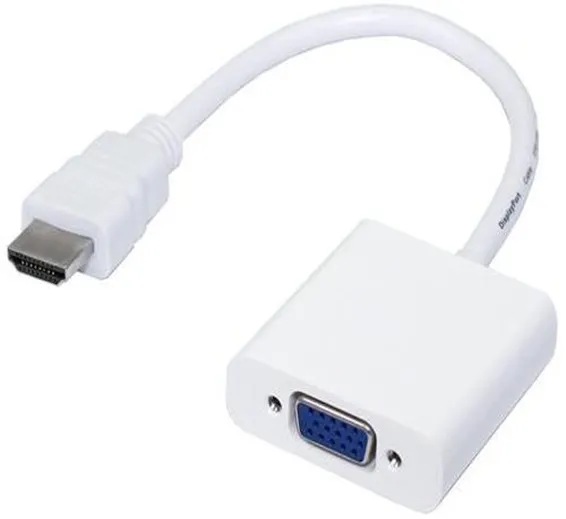 Lights
HDMI To VGA Converter For Raspberry Pi
SKU: D03,TMD5,Th2,KRT
This is an HDMI Male to VGA Female Adapter Cable. This cable has a chip inside that converts from HDMI on your Computer or Laptop, to a display that has VGA for the input. This adapter also allows a 3.5mm audio support to the display. In some cases, you will need to change the video settings first and then reboot with the new display plugged into the adapter.
If you have a computer or tablet or device with HDMI output but you want to connect it to a projector, monitor or display with VGA input, you have come to the right place! This nifty adapter cable has a classic HDMI plug connector at one end and at the other end a DB-15 VGA connector (it has hex nuts that you can remove if you are trying to mate it with a cable that also has hex nuts). There's also an audio jack on the side, this provides stereo headphone/line out (HDMI 1.3 cables carry both video and audio). You may also need a VGA DB15 male/male cable (not included but available in the shop) to connect this to your monitor.
We tried this out with a Raspberry Pi and an old VGA monitor we had and found the display output to be very crisp and vivid. The video works fantastic with a Raspberry Pi right out of the box.
HDMI to VGA Converter, also known as HDMI to VGA Video Adapter