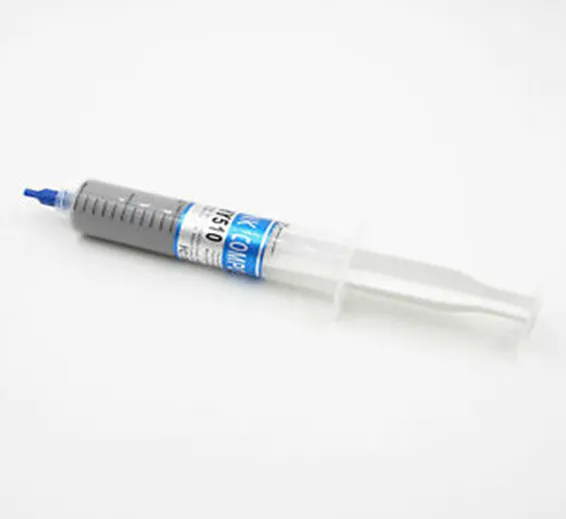 Other Components
Grey White Heat Sink Thermal Grease Paste HY510-TU20 For CPU VGA LED Chip set
SKU: B 243,LS20,Th5,KRT
Thermal grease is a thermally conductive compound, which is commonly used as an interface between heat sinks and heat sources such as high-power semiconductor devices. The main role of thermal grease is to eliminate air gaps or spaces from the interface area in order to maximize heat transfer and dissipation Gray thermal conductivity silicone grease, this kind of silicone add high thermal conductive graphite powder, metal powder and other material, in order to obtain a better effect of thermal conductivity.
Functions:
Great Thermal Conductivity: Carbon base thermal compound paste, it can lead to an extremely high thermal conductivity and guarantee that heat generated from the CPU or GPU is dissipated efficiently.
High Performance: Strong insulation performance, HY510 can withstand 10000V or above. Wide working temperature between -30~300℃, HY510 can work for a longer time. Low thermal resistance and high conductivity for superior heat transfer.
Safety: Metal-free and non-electrical conductive, HY510 eliminates any risks of causing short circuit, adds more protection to the CPU and VGA cards.
Wide Applications:
Widely used in the CPU and the radiator filler
high-power second
transistor
thyristor
contact with the base material of the heat transfer of thin seam.
Package Include:
1XGrey White Heat Sink Thermal Grease Paste HY510-TU20 For CPU VGA LED Chip set