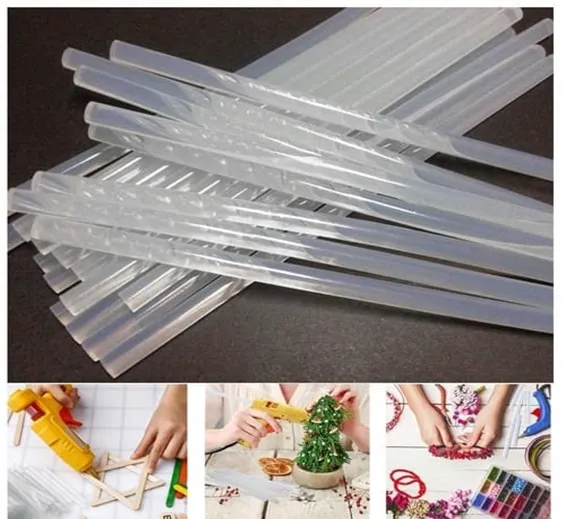 Lights
DIY Hot Melt 7mm Glue Stick
SKU: B346 , D 189,LS50,Th5,KRT
The DIY Hot Melt 7mm Glue Stick to using with your hot melt glue gun. Compatible with 7mm diameter sizes, this unique pack can stick and secure metals, plastics, paper and card easily. Simply insert your 7mm Glue Stick through the back of the glue gun and allow it to heat up for approximately five minutes – then just get making! The glue tends to dry quickly and permanently, making it ideal for decorations and permanent fixtures. From papercrafts to model making – if you have a broad range of hobbies and talents, grab the essentials to make your projects a breeze!
Features of DIY Hot Melt 7mm Glue Stick:
High-quality finish, transparent flexible sticks and easy to use.
Hot melt glue with ideal adhesive, good flexibility, and luster, bonds strong in less than 30 seconds. Bonds to most porous and non-porous materials.
Rapid drying time in only ten seconds can sustain loads after two minutes.
It can be used widely like in projects, crafts, arts, designing, and DIYs. Suitable for bonding wood, metal, glass, fabric, floral foam, paper, plastics, ceramics, shoes repairing and card.
Specifications of DIY Hot Melt 7mm Glue Stick:
Material: EVA
Curing time: 10 ~ 15s
Softening point: 80~85°
Operating temperature: 140~170° for the best
Size: 7mm
Length: 20 cm
Storage conditions: sealed in a cool place to save
Application Tips
Materials being bonded must be clean, dry and free of dust, oil, and grease.
Hot melt adhesive must be applied at the correct temperature.
The temperature of the materials and surroundings can affect adhesion:
Too hot and the adhesive takes too long to set
Too cold and the adhesive sets before materials are bonded.
The amount of adhesive applied will greatly affect the bond:
Too little and the adhesive will cool more quickly, perhaps before the bond has been made properly
Too much adhesive prevents the bond from cooling down before coming out of compression, allowing it to come apart.
Package Includes:
1 x DIY Hot Melt 7mm Glue Stick