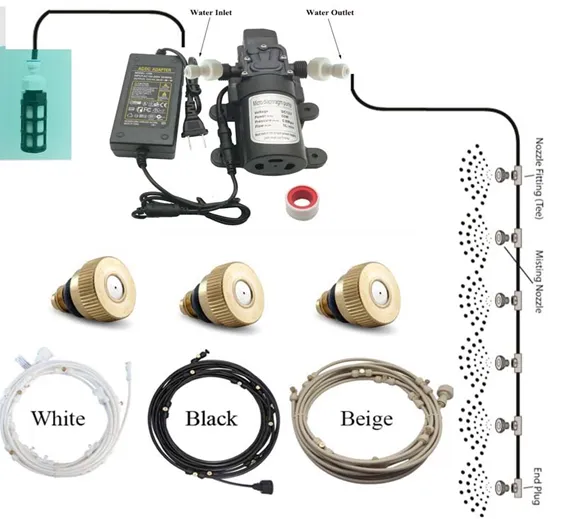 Lights
Disinfection Gate Misting System Accessory With Brass Nozzle
SKU: RAWLIXDis
This is ready to assemble a misting system accessory also disinfecting the gate system or fogging system. You will find ready to install accessory for disinfecting gate and just need a little bit of technical knowledge to assemble it and make a disinfection gate.
Note:
The image is only for illustration, please see other images to find exact product images.
Best Online Shopping website for Disinfection Gate Misting System Accessory With Brass Nozzle For Human Disinfection Tunnel Gate Mobile Disinfection Gate Full-body Sanitizing Machine Best Hospital Gate Disinfection Gate From Protection Of Coronavirus COVID-19 in cheap price in Karachi, Lahore, Islamabad, Rawalpindi, Sukkur, Peshawar, Multan, Quetta, Faisalabad and all over Pakistan.
Here is a list of components that will be part of this kit.
Here is the mist image of the pump, filter t, and another accessory. There is only a brass nozzle difference between this image.
Here is a brass nozzle set image.
Package Includes:
1 x Set Of Disinfection Gate Misting System Accessory With Brass Nozzle