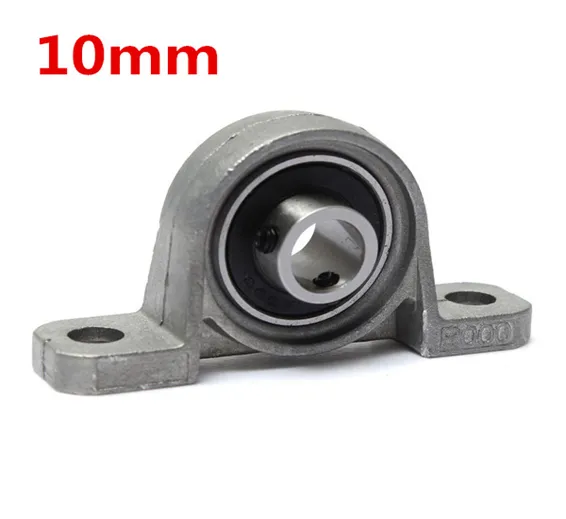 Lights
Ball Bearing 10mm Bore Diameter Zinc Alloy Pillow Block Mounted Ball Bearing KP000
SKU: B16
10mm Bore Diameter KP000 Zinc Alloy Seat Belt Bearing Pillow Block Mounted Ball Bearing
Specifications:
Type: Pillow Block
Material: Zinc Alloy
Model: KP000
Bore Diameter: 10mm
Hole Diameter: Approx. 7mm
Outer Diameter:
Total Size: Approx. 67x18x35mm(L W H)
Holes Centre Distance: Approx. 53mm
Features:
Easy to install.
Durable with high precision.
It can withstand great weight.
The angle between the inner bearing and the outer fixing ring is adjustable.
Pillow Block Bearing is widely used in various machineries, such as machinery and equipment, conveyors, machine manufacturing, etc.
Package Includes: