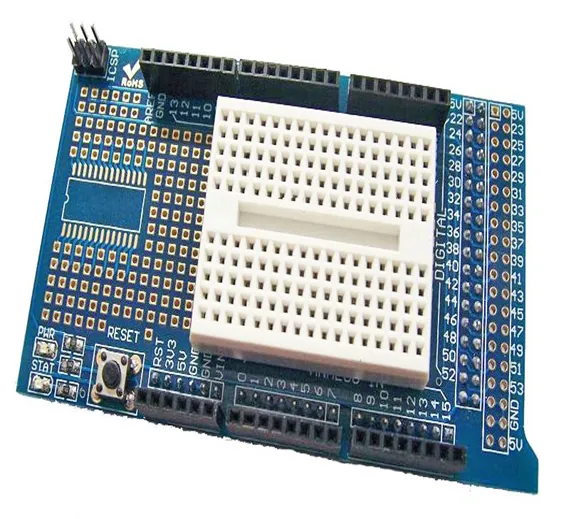 Lights
Arduino MEGA Proto Shield In Pakistan
SKU: b109,,D143,IMP20,Th5,KRT07,195
Arduino MEGA Prototype Shield ProtoShield V3 Expansion Board Features:
MEGA ProtoShield V3 Prototype Shield Gold PCB processing technology, motherboards, small gold square pad spacing, welding components easier. SOP28 SMD component package to be more handy electronics enthusiasts will not be directly insert bound components. The board can not only receive MEGA seamless plug controller, directly soldered to the above components to complete a variety of prototype circuit, you can paste Mini bread board, through the 7-color jumper to complete a variety of circuit experiment, board integrated power indicator and status lights, and reset buttons, easy to learn MEGA
preferred prototype controller expansion board. Full Compatible with Mega ATmega.
Package includes:
1xArduino MEGA Proto Shield