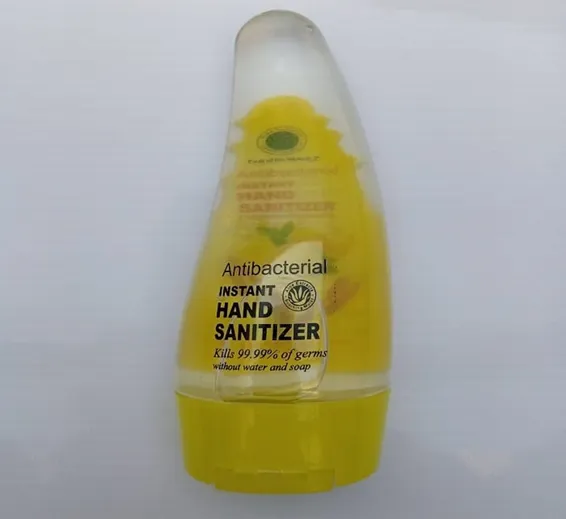 Lights
80ml Instant Liquid Soap Hand Sanitizer
SKU: RAWLIX80m
This 80ml instant liquid soap hand sanitizer is a high-quality product when it comes to preventing the spread of infectious diseases like COVID-19, nothing beats good old-fashioned handwashing. But if water and soap aren't available, your next best option, according to the Centers for Disease Control and Prevention (CDC)Trusted Source, is to use this an alcohol-based hand sanitizer. Unless you have a stockpile of store-bought pure hand sanitizer, you'll likely have a hard time finding any at a store or online right now. Due to the rapid spread of the novel coronavirus, most retailers can't keep up with the demand for alcohol hand wash. Therefore, we are selling standard hand sanitizer on our website, you can buy online.
Features Of Free Foaming Hand Sanitizer:
With this no-rinse hand sanitizer, you don't need to wash your hands at all, and you can use it on the go! Better yet, it won't leave a sticky or tacky residue like other hand sanitizers.
This hand sanitizer with 99.99% Effective is the perfect solution for hand hygiene at home, the office, or while you travel. It stops the transition of dirty stuff and cleanses your skin. Kills more than 99.99%
Gentle and non-irritating, does not hurt the skin, has water-holding and moisturizing function, hair gel, eyeglass cleaner, perfume, air freshener, and is very suitable for home/bedroom/bathroom to use. Portable to put in your bags
Package Includes:
1 x Instant Liquid Soap Hand Sanitizer 80ml
Best Online Shopping website for Instant Liquid Soap Hand Sanitizer 80ml Hand Gel Cleansing Gel Hand Liquid Soap Gel in cheap price in Karachi, Lahore, Islamabad, Rawalpindi, Peshawar, Multan, Quetta, Faisalabad and all over Pakistan.