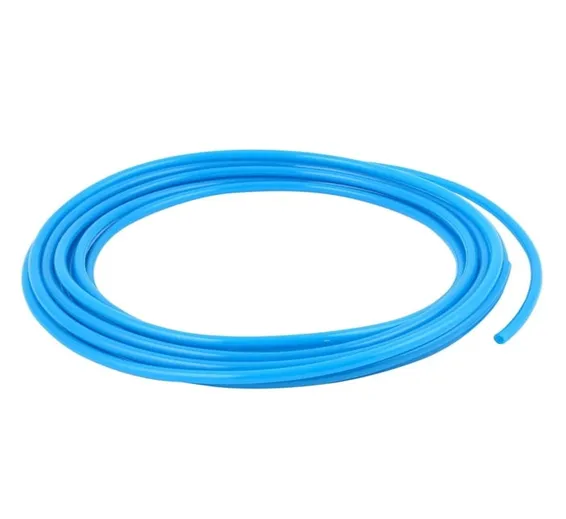 Lights
6mm Polyurethane Plastic Mist Pipe
SKU: RAWLIX6mm
6mm Polyurethane Plastic Mist Pipe is suitable for the compressing air, ordinary industrial water, non-corrosive oil. This plastic 6mm x 4mm tube must be under the rated working pressure and temperature if you want to keep this PU tube in a long term service life. This 6mm pipe plastic, as temperature rise, working pressure shall be reduced correspondingly, if go beyond the limiting, the tube can rupture. You can cut this polyurethane pipe according to your requirement and easily can adjust with water machines.
Features Of 6mm Mist Pipe For Water Supply:
Tubing is ideal for water supply lines.
can be cut to exact lengths for a customized mist system.
Highest grade polyurethane PU material.
Universal fitment type.
Not designed for any specific application.
Ideal for: Washer tubing, vacuum lines, boost lines, coolant, emission control, wire insulation, various water applications
Specifications Of Polyurethane Tube 6x4mm Pipe:
Material: Polyurethane(PU)
Main Color: Blue
Internal Diameter: 4mm
External Diameter: 6mm
Wall Thickness: 1mm
Heat-resistant: -40C to +80C ( Non-chemical Gas Space)
Compression-resistant (in Usual Temp.): 13kg/cm2
Limiting Working Pressure: 16kg/cm2 (constant 20h)
Bursting Pressure: 30kg/cm2 (Non-corrosiveness oil type)
Tension Stress: 400kg/cm2
Package Includes:
1 x 6mm Polyurethane Plastic Mist Pipe Tube
Best Online Shopping website for 6mm Polyurethane Plastic Mist Pipe 6mmx4mm Tubing Air Hose Pipe PU Tube Pipe Polyurethane Lined Pipe Tube 6mm Pneumatic Hose Pipe Tube in cheap price in Karachi, Lahore, Islamabad, Rawalpindi, Sukkur, Peshawar, Multan, Quetta, Faisalabad and all over Pakistan.