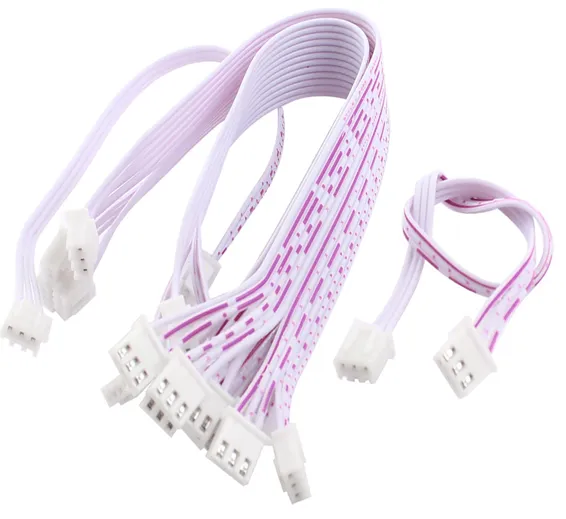 6 wires 2.54mm Pitch Female to Female JST XH Connector Cable Wire 30cm available in eburak.com Ideal connection to simplify and make reliable the interconnections you need during your DIY realizations and assemblies. Very commonly used for PCB (Printed Circuit Board), which are electronic printed circuits requiring connectors to transmit flows and information.
Specifications:
Pitch: approx. 2.54mm
Current rating: 1A AC, DC
Voltage rating: 125V AC, DC
Temperature range: -25 ℃ ~ +85 ℃
Insulation resistance: 100M Omega Min.
Withstanding voltage: 500V AC/minute
Wire range: AWG#24~#32
Insulation O.D. : 1.00mm (Max.)
Fine workmanship.
Easy to use.
Characteristics :
Straight Connectors: 6 PIN
Connector Height: 2.54 mm
Type of wiring: AWG 26 (0,129 mm²)
Length: 30c
2p,3p , 4p , 5p, 6p ,….. 10p available.