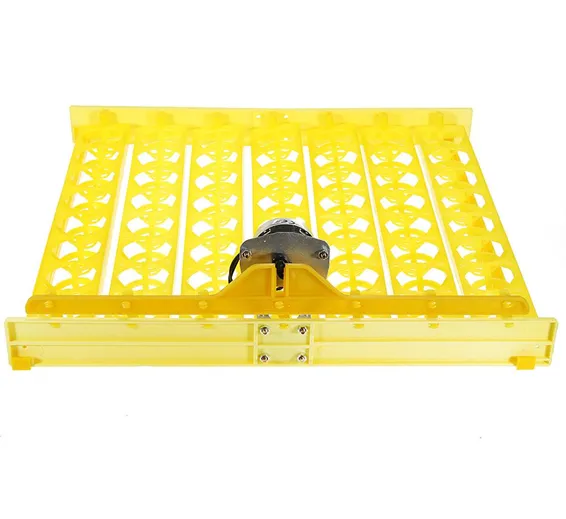 Lights
56 Incubator Turner Egg Tray With Turning Motor
SKU: RAWLIX56
An Incubator Egg tray turner is a machine that creates the perfect conditions for an egg to incubate and hatch successfully. An egg tray is designed to regulate incubation temperature and humidity at perfect levels. It recreates the role that the broody hen plays in nature.
Feature Of 56 Egg Poultry Chicken Incubator Turner Tray With Turning Motor :
Model: MK-56
This tray will fit for Janoel JN8-56 or a similar type of incubator.
The Universal tray can house:56 Quail eggs or 56 Chicken size eggs and all sized eggs
Automatic turning motor does a full rotation every 2 hours depending on the settings of the controller in your incubator.
Made from a durable material that enables you to keep the egg tray clean and bacteria free for years of problem-free incubation of your valuable eggs.
Specifications :
Power Supply: AC220V 50/60Hz
Power: 2.5r/3r/min <=4W
CW/CCW
Color: Yellow
Material: ABS Plastic
Number of egg holes to accommodate: 56
Note:
Can not put the duck eggs, goose eggs, or peacock eggs
Buy Egg Hatching Incubator Tray MK56 at Pakistan's Best Online Shopping Store at cheap price. Here you get a wide range of automatic Incubators Machines. We Deliver in Gujranwala, Karachi, Lahore, Islamabad, Rawalpindi, Multan, Quetta, Faisalabad and all over Pakistan.
Package Include:
1x 56 Egg Poultry Chicken Incubator Turner Tray With Turning Motor
Note:
Product May Be a bit different as compared to images but the same specification as mentioned.