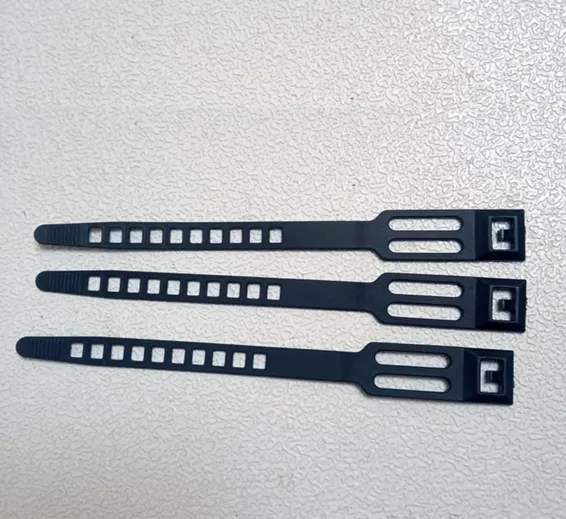 Lights
5 Inch 127mm PVC Cable Ties
Availability:
Out Of Stock
SKU: B432,TMD,Th50,KRT09
The 5 Inch PVC Cable Ties, normally made of nylon, has a flexible tape section with teeth that engage with a pawl in the head to form a ratchet so that as the free end of the tape section is pulled the cable tie tightens and does not come undone. Some cable tie clips include a tab that can be depressed to release the ratchet so that the tie can be loosened or removed, and possibly reused. The most common zip-tie consists of a flexible nylon tape with an integrated gear rack, and on one end a ratchet within a small open case. Once the pointed tip of the nylon cable tie has been pulled through the case and past the ratchet, it is prevented from being pulled back; the resulting loop may only be pulled tighter. These wire zip ties allow several cables to be bound together into a cable bundle and/or to form a cable tree.
Features Of 5" 127mm Best Cable Tie:
Reusable zip ties for money saving & eco-friendly, longer clip allow your finger positioning well to press and retract easily.
The tie wraps are with clear zippers, no-slip off although it is easy retracted design.
Produce with UL certificate new plastic grain, no smell & none toxic.
Durable enough for indoor/outdoor use, not easy to break.
Specifications Of Mini Cable Tie:
Size: 5 Inches
Ending Shape: Round
Reusable/disposable: Reusable
Cable Material: Nylon
Colour: Black
Package Includes:
1 x 100 Pieces Cable Ties
Best Online Shopping website for 5 Inch 127mm PVC Cable Ties in cheap price in Karachi, Lahore, Islamabad, Rawalpindi, Sukkur, Peshawar, Multan, Quetta, Faisalabad and all over Pakistan.