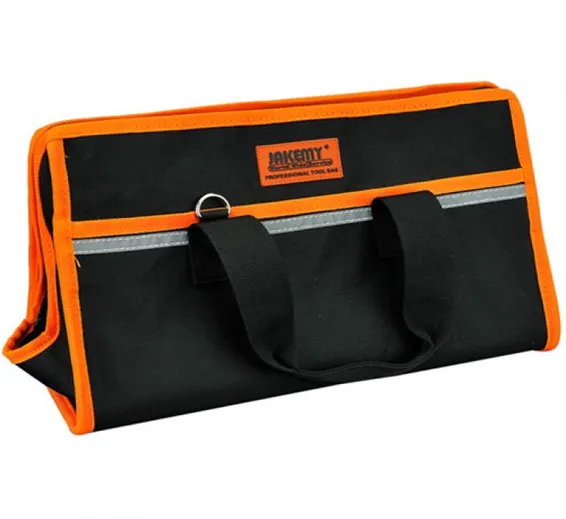 Tool Box
35.5x23x23CM JAKEMY JM-B01 Big Size Professional Tool Bag In Pakistan
SKU: RAWLIX35.
Small size Portable multitool Jakemy JM-B01 repair electrician package tool bag oxford bag kit black color.
35.5x23x23CM JAKEMY JM-B01 Big Size Professional Tool Bag In Pakistan
Features:
Brand new and high quality.
Fine workmanship, durable in use.
Waterproof cloth lining to protect your tools from water damage.
Large zipper, comfortable and safe.
Reflective fabric, safe at night.
Package includes:
1 x JAKEMY JM-B01 Professional Tool Bag
//===============================
High-end tool bag (big size) JM- B01 B02 B03
Assembly and repairing of household appliances, elevator and other large mechanical, the equipment of broadband and the building construction.
Here are all sizes.
Size: JM-B01 357*228*200
JM-B02 360*160*210
JM-B03 270*120*150
SKU:

RAWLIX35.

/
Category: Tools
/