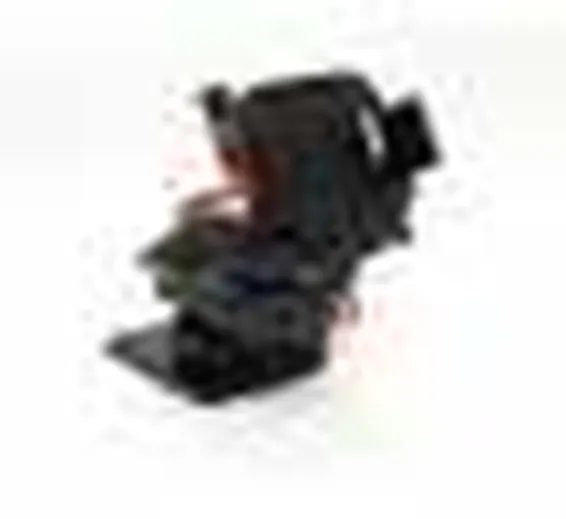 SKU: SKU: B125,TMD10,Th5,KRT520,100
2 Axis Pan Tilt Brackets For Camera/Sensors for Servo SG90S MG90S.based 2 axis pan and tilt mechanism for mounting wireless/ wired camera and sensors on robot assembly. Panning , rolling and tilting is achieved by controlling Servo motors using PPM pulses. Suitable for DIY panning and tilting application in projects. Supports varied array of sensors and measurement device for different project applications.
Note: Package does not contain any servo motor you have to buy it separately.
Package Includes:
1 x 2 Axis Pan Tilt Brackets Assembly For Camera
1 x Screw set
Specifications and Features:
PV Nylon Head Two Axial plastic
Two axial platform
Anti vibration
light weight
Good design and shape
Sophisticated products
Fits for 9g-20g servos
Net weight 20g
Color : Black
Material: Plastic.
Provision to add standard servo motors (sold separately)
Pan and tilt using simple PPM interface using RC servos with position control.
180 Degree of freedom on both axis.
Supported Motors: TOWERPRO SG90 , TOWERPRO MG90S
SKU:

SKU: B125,TMD10,Th5,KRT520,100

/
Category: Components
/