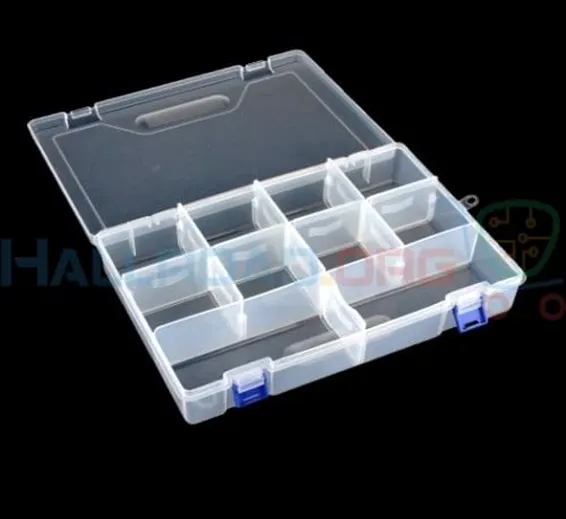 12x8 Inch Raspberry Pi Kit Component Storage Box can also refer to a large tool storage system or tool chest combos. A Component Storage Box is a type of storage box featuring small compartments for sorting components like screws, nails, bolts, washers etc or for pills. This type of storage boxes is also called, repair kit or service kit is a set of items used to repair a device, commonly comprising both tools and spare parts.
Features of 12x8 Inch Raspberry Pi Kit Component Storage Box:
Double Toolbox, Professional portable hardware tools, Lightweight, compact design.
Bear the impact, bear the oil, water tightness, bear the corrosion, defend the ultraviolet ray.
Easy to store craft parts, metal parts, sewing accessories, jewellery accessories, electronic parts.
Made of plastic material, the component storage box is durable for use.
Single buckles design is convenient to open and close the box.
Small component storage box in a different size to meet your needs.
Suitable for storage of electronic components, jewellery, stationery and small tool kits.
Can be used for storing IC chips, nails, screws, nuts, bolts, washers, fishhooks and so on.
Specifications of 12 Inch X 8 Inch Raspberry Pi Kit Component Box
Material: PP
Colour: Clear White
Thickness: 1mm
Buckle Type: Double Buckles
Total Size: 12 Inch X 8 Inch
Package Includes:
1 x 12x8 Inch Raspberry Pi Kit Component Storage Box